Vie's Inn of Wonders' Awards
Rewarding excellence in Content...

(Click on the screenshots to go to the sites)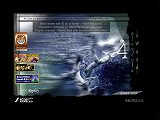 (21/01/2003, site closed)

An award program that likes to award websites that well deserve recognition for their diligent work and artist talent. We also include the "Wonders of the World", free graphics and other great resources.

I must say I was impressed with the completeness and professionalism on how such a difficult historical topic as the ancient wonders af the world was displayed. On top of that the author was able to blend this info perfectly in a stylish environment with perfect navigation.
---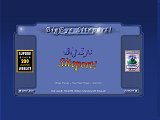 (04/02/2003)
BigEye Siteport is a small portal of information about Portugal, the city of Chaves, reference guides to the internet and computers, and much much more!

It was a true pleasure to see so much useful information on one site! No matter what the topic was, it was always explained well and very complete... The style and build-up of the site also contributes to this...

*
---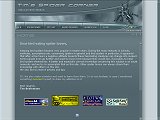 (08/03/2003, confirmed 27/02/05)

Tim's Spider Corner is an educative site for all spiderfans, with info on spider anatomy, species, mating behavior and more.

This site has an enormous amount of information about these little eight-legged creatures... The clear navigation together with the sober but distinguished design, brings this information out even more.
---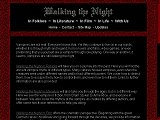 (28/03/2003, site closed)

A research site exploring the vampire as he exists in folklore from around the world, fiction and non fiction, and in movies both classic and modern. They also examine the vampire's impact on life, both psychological and sociological. Contains articles, stories, poems, biographies, downloadable information booklets, and more.

It was with great fascination I reviewed this site... I don't think I've ever seen such a topic as vampires being explained in such a clear, complete and professional way as it is done here... Bookmarked for sure!
---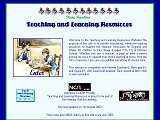 (26/05/2003)

The purpose of this site is to provide stimulating, interactive learning resources to support the National Curriculum for England and Wales for children in Key Stage 2 (ages 7 to 11) of Primary School.

Though we can't give points to the fascinating amount of links to other sites, the amount of info on this site was enough for us to admire. The abundance of quizzes, word games or hangman offer a clear reflective goal and educational advantage to our young children that is unprecedented! An absolute must to see...
---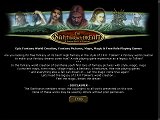 (14/08/2003)

The Santharian Dream is an epic fantasy world creation project in the style of J.R.R. Tolkien. Dive into a fantasy world... Pictures, magic, maps, free role playing games in a whole fantasy world await you! Dream the dream!

Saying I was impressed to see an entire fantasy world erupt online, wouldn't anywhere come close the truth. The details on every aspect of this world, the graphics,... In short: the entire concept, clearly shows that this site was able to recreate fantasy literature at its absolute peak! I am an admirer from now on...
*
*

*

*

*

Intro

Disqualifiers

Criteria

Graphics

Self Test

Application

Winners*
Status

Statistics

Evaluator

Affiliations

Ethics

Privacy

Copyright

Site Map