Vie's Inn of Wonders' Awards
Rewarding excellence in Content...

(Click on the screenshots to go to the sites)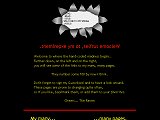 (20/08/2002, site closed)

Welcome to the Raven Homepage, Welcome to where the hand-coded madness begins.

A very good and well designed site, with a lot of fascinating things: deep thought, funny stories, images, a fridge-magnet story maker, and so many more!! A true must see site...
---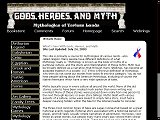 (11/09/2002)

This site is primarily a source for mythologies of various lands also called religion.

This superb mini-encyclopedic site provides clear and detailed information about mythology in Greek, Roman, Egyptian,... civilizations.
---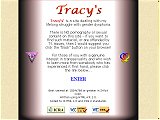 (04/10/2002, site closed)

By finding myself, I found love and acceptance and also the chance to help others like me.

This site provides a good insight on how a woman trapped inside a man's body, finds a way a to escape that. A very brave site to say the least!
---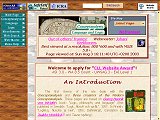 (13/10/2002)

A short review to the history of Conceptanalysis. Three creators of the Modern Conceptanalysis (G.E. Moore, B. Russell and L. Wittgenstein) and one of their successor, G.H. von Wright. Explained are: The structure of a language, the scheme of languages; abstractions and logic; views of history and 2-level theory of the science's language.

It was a true pleasure and revelation to us to see such an absolutely fascinating topic as Conceptanalysis explained in such a clear and complete way as it is done here.

*
---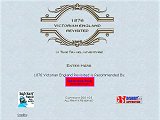 (23/10/2002)

Travel back in time to 1876 Victorian England and experience middle-class life as it was then.

This site gives a nice and complete overview on what life would have been in that time frame. The site is more than well designed with a nice touch of Flash. Absolutely intriguing!
---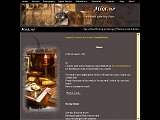 (18/11/2002, site closed)

misa.no contains my original artwork and writings, with free graphics, backgrounds, wallpapers, brushes, and illustrated poems.

This exquisite site is extremely well designed: nice matching color, smooth and calming pictures and a very good navigational structure. The poems on the site are true pearls of poetry.
---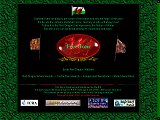 (15/12/2002)

Wales: its Castles, medieval history, religious edifices, special places, myths and legends and much much more...

The site is absolutely beautiful (the red-green contrast is perfect in enhancing the mystery of the Middle-Ages), the navigational structure is flawless... The topics, be it castles or Myths and Legend are explained (and illustrated) in such a fascinating and clear way, that browsing through the site is as browsing through time itself...
*
*

*

*

*

Intro

Disqualifiers

Criteria

Graphics

Self Test

Application

Winners*
Status

Statistics

Evaluator

Affiliations

Ethics

Privacy

Copyright

Site Map